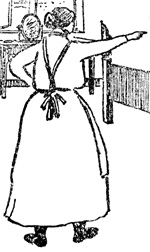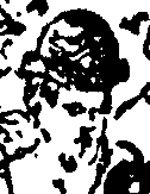 Mrs M Braithwaite, usually addressed as Cook or cook but sometimes cooky dear is the Blackett family's doting cook at Beckfoot.
Name and marital status
Edit
When Mrs Braithwaite leaves food for the Ds at The Dog's Home (PM16) she writes:
Hope your makin do. If owts wanting you can tell Jacky.

M. Braithwaite.
After the burglary Jacky says I asked Mrs. Braithwaite at Beckfoot .... and Dick asks Who is Mrs. Braithwaite? Dorothy says That's Cook .... (PM20). Has Dick forgotten her name? He read the note (above) from her.
She is mentioned as Mrs Braithwaite in Swallowdalechap no req, but it is not clear if there is a husband. She is called the old Cook (PM20).
Her first name is unknown, bit it starts with 'M'.
An interesting case study
Edit
In Arthur Ransome's books, Mrs Braithwaite is sometimes addressed as Cook with an upper-case 'C' (eg PM1,22,23) and sometimes as cook with a lower-case 'c' (eg PP6). When she leaves a basket of goodies for the expedition to Kanchenjunga she left a note Love from Cook (giving herself a capital 'C').
Other domestic staff in the Swallows and Amazons series also get the lower case treatment, for example nurse (SA3). This might be an indicator of socioeconomic class: in Racundra's First Cruise, the Cook, warrants a big 'C', possibly indicating her status as engaged to the skipper at the time.
A (rather complicated) family connection
Edit
Mrs Braithwaite's second cousin is married to Tom, brother of Mary Swainson's boyfriend Jack the woodman (SD19).
Community content is available under
CC-BY-SA
unless otherwise noted.